I used to date by sign, you know, "I'm a Taurus, with my moon in Leo. What's your sign?"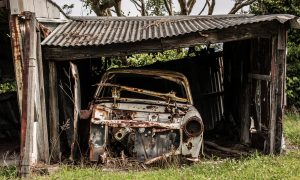 Supposedly, I'm most compatible with Capricorns but it turns out, I have better luck picking dates using a person's car as my compatibility meter than the zodiac. Regrettably, even the vehicle method is flawed as it once landed me on a date with a guy who rented a bimmer he didn't know how to drive while his 1999, hand-me down station wagon was in the shop getting a new clutch. I admit it, I'm not a station wagon sort of gal.
I needed a clear, up-front read on people, something that would tell me in the blink of an eye what I really wanted to know about the person I might someday marry. I mean, why waste time over an awkward, fifteen-dollar latte when there had to be an easier way to weed out the riff-raff and zero in on the things that matter to me.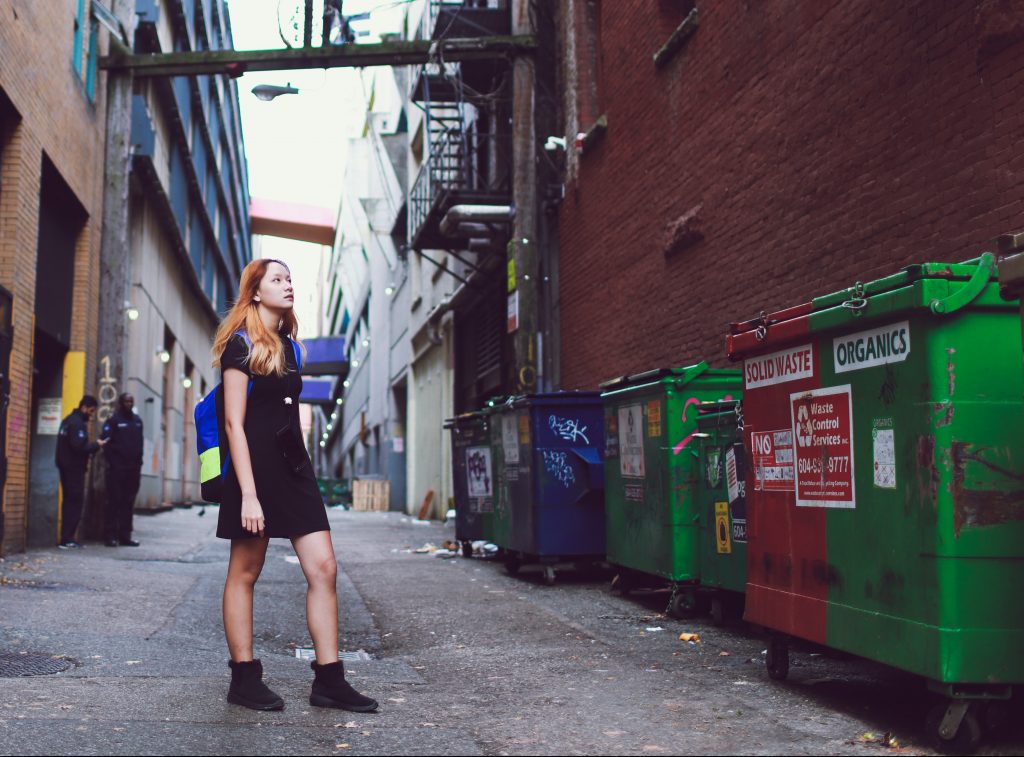 One of the qualities I'm looking for is someone who cares about the environment, a lot. I considered loitering in around the trash bins of a Whole Foods store look for my recycling, earth conscious dreamboat. But my friends wisely advised me to find a better way so I wouldn't be arrested for stalking. Still, I knew I was onto something. I just needed to find another visual cue that would immediately tell me where a person's environmental awareness was at.
The answer came one evening while doing dishes – water bottles!
It was genius. I could immediately rule out single-use, plastic-bottle drinkers. It's not that I'm all judgy, but I'm pretty sure a first date would end up in a debate about landfills. Better to focus my attention on like-minded peeps, my tribe if you will.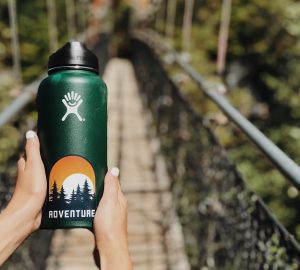 When I first started observing, I was amazed by the variety of stylish water bottles people tote around. From shatter-resistant glass to aluminum and stainless steel, there are shapes, sizes and colors to fit every lifestyle.
Even more telling than what the bottle's made from is the customized brands, fancy designs and accessories. From funky and fun to artistic and classy, water bottles are a fashion statement unto themselves.
They reveal entire life stories without me ever having to risk another horrible first date. I can gauge where a person works, plays, eats, shops, and vacations. I can even discern which social causes they champion. In one glance, I discover their favorite color, artistic tastes and style preferences, not to mention hydration habits.
Water bottles are the best homing device ever made. The fact that they are fashionable and trendy just sweetens the pot for me.
While I haven't yet found the love of my life, I've certainly made some awesome new friends using water bottles as a conversation starter.
What kind of water bottle are you sporting? You never know, you could be the one.
If you are looking for the right water bottle to tell your business story contact us today!